I step into a baby clothing store on a whim, looking for a gift for a friend who's just given birth. The shop is cheerful and whimsical, with a fluffy pastel cotton-candy interior. I'm a bit disoriented in this foreign world of cutesy teeny-tiny fashion.
Smelling fresh carrion, two black-clad saleswomen croak "Hello" and descend upon me. They bare their teeth into something resembling a smile.
One of them, an older woman with deep-set eyes, indicates the rack for newborns. I peruse the adorable clothing, realizing a simple onesie costs 55 euros…
I have no time to fake a polite exit before the dark-eyed woman re-materializes in a cloud of heavy perfume and the oppressive stink of 30 years' worth of cigarettes and red wine. There's something sinister about this husky-voiced woman with stingy hair and George Washington's wooden teeth, cooing at me with a saccharine voice.
"How old did you say the baby was?"
"Uhm, about 2 months."
"So it's NOT a new baby then!"
"I guess not…"
"Et, c'est dans quel pays?"
My eyes narrow in confusion, and my mouth is parted–I'm breathing discreetly through my mouth.
Quel pays? What country? What kind of trick question is this?
"Pardon?"
She repeats herself, cartoonishly enunciating "Quel PAYS?" Her gray teeth stand out against the spackle caked on her face; she looks like a 20's vaudeville clown.
"France."
"No, no, no…" Her colleague joins in behind, and they are now both braying at me, in tandem: "Pays, pays, pays…"  All that's missing here is an undead barbershop quartet to complete this ghastly spectacle.
What did I do to gain entry to this hellish dog and pony show?
"WHERE?"
"The south of France…?"
"Oh, voilà! You know, we only ask because every region's weather is different, every season is different, which you must keep in mind when shopping…" Her smarmy response disgusts me, and their logic has me stumped.  I don't belong here in this farce. I respond with logic that might speak to them:
"Well, this is a travelling baby. You know, the kind of baby that travels all over France with her parents, so any kind of clothing would be fine… At any rate, thanks very much for your help, have a great day!" I chirp and fly out of the store.
The air outside is heavy and oppressive, offering no relief from the burning that stings the back of my throat.  I feel foolish, destabilized, unsettled.  Despite their bizarrely condescending behavior, I still suspect the fault lies with me and my insufficient French.
It's time to retreat home.  I'll buy the gift another day.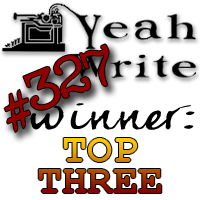 "I don't get it."
Hands up in the air, head shaking, breath hissing in exasperation, body leaning back as far as humanly possible from the table.  Downturned haddock mouth, brow furrowed, head slouching into a temple massage, fingers tense and aggravated.
It never ceases to amaze me, that this behavior comes from grown-ass adults: parents, doctors, lawyers, accountants, managers, generally functioning members of society.
Sometimes, I stare blankly back in response.  No follow-up question, no attempt at clarification.  I see expectancy and hope looking back at me; these are eyes that just want the answer, dammit!
When I see my adult students react poorly to frustration, I think back to my childhood.  When my father spoke to me in Spanish and I didn't understand, or when I had a difficult homework assignment, he'd nod his head in exasperation and exclaim:  "Aprende!"  Learn!
If only those were the magic words.  "I don't get it," and instantly, you're exonerated from the responsibility of mental exertion.
In a perfect world, I just give the damn answer, and we can all move on!
In the world of language learning, that just doesn't cut it.
The moments of frustration, mental blanks, forgetting what we've seen dozens of times before… Years of experience have taught me that that is where true language acquisition happens.  Learning to navigate through those difficult moments, to roll with them, not allowing them to completely block us:  these skills differentiate between those who will succeed, and those who will not.
Alleviating a short moment of frustration by giving the easy way out does a disservice to the student.  They are freed from the obligation to try, and thereby cheated out of an opportunity to learn.  I want to echo my dad's simple, yet timeless nugget of truth:  Aprende!
"False beginner" is a term language teachers throw around to describe a learner who has begun from the top in learning a language, but who in fact already has some knowledge.  This knowledge may come from (as in my case) environmental exposure, but not necessarily active usage of the language.
It can be difficult to identify their learning needs at first, and the classroom context may not work for them altogether (as in my case).  I took Intro to Spanish while I was at UMass, and I didn't do amazingly.  Even if I can read aloud with a very good accent, the classroom setting is not how I have been in contact with the language, and it's not a skill I associate with books and formal studies.  Even if it worked for me with Japanese and French, formal classroom studies aren't always my bag.
I'm a language parrot.  I can imitate the accent, pronunciation, and manner of expression of native speakers, but this means I can also pick up incorrect or lazy speaking habits.  I learn from hearing people use a language, and observing how they do so; textbooks and learning materials fill in the cracks and give me some rules to follow, but I don't need them to make up the backbone of my knowledge of a language.
As for my accent, I have to credit my grandmother, who taught me to read aloud in Spanish and corrected my pronunciation when I was young enough to retain it.  (Ah, the wisdom of the Grama… she helped me cement an excellent Spanish pronunciation during the critical period of language acquisition, which means I don't sound like a complete gringa when I speak Spanish!)
I may not understand the subtilities of Spanish grammar, nor can I conjugate an irregular verb to save my life, but I know I have a relatively sophisticated vocabulary and decent oral and written comprehension.  I'm currently working on a research project using primary documents in Spanish, and would like to eventually go to Puerto Rico to do research on the ground.
Funny enough, these are things that are difficult to admit.  I never used the Spanish I knew among my peers or my family out of fear of criticism:  I knew it was far from fluent, so I didn't want to bear the embarrassment of being made fun of for my mistakes and having them pointed out without mercy.  I already felt out of place enough, considering my appearance isn't typically Latina (according to many people I've interacted and argued with throughout my life), and I was afraid of being labeled as a poser, someone with no right to claim my heritage.  (I wrote a creative nonfiction essay about this experience called What's the Opposite of a Coconut?, which was published in Killing the Angel Issue 2 in 2013.)  In fact, the fear of judgement by others pushed me away from expressing a very real part of myself and owning my identity.  It has always been easier to stay quiet than to speak up.
With all this in mind, it's no wonder that the classroom environment, where everything is either right or wrong, where mistakes lead to a lower grade, where one is constantly evaluated, isn't my ideal Spanish learning environment.
Being a false beginner in a language puts one at an advantage when they decide to plunge into refining their skills; but meanwhile, the approach needs to be modified and tailored to the students needs, keeping in mind that it can be easy for the learner to lose their bearings and become discouraged.  Language classes also tend not to teach grammar and vocabulary in the same order that the false beginner learned what they know; so from the beginning, it's very easy to alienate the false beginner by immediately pointing out how much they don't know.  Just because someone is familiar with certain concepts of a language doesn't mean that they have a rock-solid foundation; there are often cracks to fill in, little by little, without pointing out the depth and quantity of those cracks.
This is all true for me, and as a language teacher, it's even more interesting to pick apart this phenomenon, and examine effective ways to deal with these students with whom I fall into the same category.
One thing I've learned during my various language studies is:  The better you know yourself, the way your brain works, and the way you learn most effectively, the more success you'll have in the learning process.  And with this in mind, I'm jumping in.