Seemingly opposing variables get muddied together, but I want them to stand alone, distinct, clear.
I'm getting vertigo, trying to make sense of incoherencies, those things that are intangibly mutating. I'm repulsed, alarmed by that which is illogical.
It's unsettling to admit that I only know what feels good, and what doesn't.
---
I'm walking downtown, foggy-headed, untethered.
Busy-minded people blur by. I look down at the ground as I walk. I can't bear to meet people's eyes, to see the endless parade of the same vacant gaze.
The ground is littered with their filth. Cigarette butts tossed away and stomped underfoot, like all our dirty secrets. Forgotten scraps of paper, napkins kissed with lipstick. Styrofoam pellets that will outlive us all.
Just ahead, a parked motorbike jumps to life, revving its ugly whine. After it pulls away, I pause in front of its former resting place. Spilled oil is smeared all over the sidewalk, from it and many others like it.
I'm surprised to find it beautiful.
Variables align into one clear moment that pierces through the blur.
This feels good.
---
Through the fog, brilliant moments still make their way in.
They always do.
I step into a baby clothing store on a whim, looking for a gift for a friend who's just given birth. The shop is cheerful and whimsical, with a fluffy pastel cotton-candy interior. I'm a bit disoriented in this foreign world of cutesy teeny-tiny fashion.
Smelling fresh carrion, two black-clad saleswomen croak "Hello" and descend upon me. They bare their teeth into something resembling a smile.
One of them, an older woman with deep-set eyes, indicates the rack for newborns. I peruse the adorable clothing, realizing a simple onesie costs 55 euros…
I have no time to fake a polite exit before the dark-eyed woman re-materializes in a cloud of heavy perfume and the oppressive stink of 30 years' worth of cigarettes and red wine. There's something sinister about this husky-voiced woman with stingy hair and George Washington's wooden teeth, cooing at me with a saccharine voice.
"How old did you say the baby was?"
"Uhm, about 2 months."
"So it's NOT a new baby then!"
"I guess not…"
"Et, c'est dans quel pays?"
My eyes narrow in confusion, and my mouth is parted–I'm breathing discreetly through my mouth.
Quel pays? What country? What kind of trick question is this?
"Pardon?"
She repeats herself, cartoonishly enunciating "Quel PAYS?" Her gray teeth stand out against the spackle caked on her face; she looks like a 20's vaudeville clown.
"France."
"No, no, no…" Her colleague joins in behind, and they are now both braying at me, in tandem: "Pays, pays, pays…"  All that's missing here is an undead barbershop quartet to complete this ghastly spectacle.
What did I do to gain entry to this hellish dog and pony show?
"WHERE?"
"The south of France…?"
"Oh, voilà! You know, we only ask because every region's weather is different, every season is different, which you must keep in mind when shopping…" Her smarmy response disgusts me, and their logic has me stumped.  I don't belong here in this farce. I respond with logic that might speak to them:
"Well, this is a travelling baby. You know, the kind of baby that travels all over France with her parents, so any kind of clothing would be fine… At any rate, thanks very much for your help, have a great day!" I chirp and fly out of the store.
The air outside is heavy and oppressive, offering no relief from the burning that stings the back of my throat.  I feel foolish, destabilized, unsettled.  Despite their bizarrely condescending behavior, I still suspect the fault lies with me and my insufficient French.
It's time to retreat home.  I'll buy the gift another day.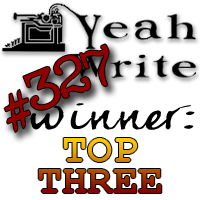 Energy, swirling and bubbling, slishing and sloshing, through our bodies. We touch something, which sends a reverberation that radiates outward, to continue its neverending run.
Tense energy, swirling, sloshing, through my body. My words touch everyone around me: cold, negative. Eyes and bodies shift, as does something inside me. My inner discomfort has overflowed, and I've transferred it to those around me.
Fear, tension, nerves, stress. There's always something.
Life has showed me that there will always be something. Swirling inside my brain, there will always be some dark shadow that threatens to stands between me and my entourage. I can't accept that.
I sit down to write. Difficult and uncomfortable at first, it soon feels like I'm scratching a deep internal itch. A soul itch. (Sitch?) The sloshing, watery shadow starts to find equilibrium. Give it some time to flow through my fingertips and transfer onto the screen, in a controlled release of creative energy.
A reminder that I shouldn't stay away for too long.