I step into a baby clothing store on a whim, looking for a gift for a friend who's just given birth. The shop is cheerful and whimsical, with a fluffy pastel cotton-candy interior. I'm a bit disoriented in this foreign world of cutesy teeny-tiny fashion.
Smelling fresh carrion, two black-clad saleswomen croak "Hello" and descend upon me. They bare their teeth into something resembling a smile.
One of them, an older woman with deep-set eyes, indicates the rack for newborns. I peruse the adorable clothing, realizing a simple onesie costs 55 euros…
I have no time to fake a polite exit before the dark-eyed woman re-materializes in a cloud of heavy perfume and the oppressive stink of 30 years' worth of cigarettes and red wine. There's something sinister about this husky-voiced woman with stingy hair and George Washington's wooden teeth, cooing at me with a saccharine voice.
"How old did you say the baby was?"
"Uhm, about 2 months."
"So it's NOT a new baby then!"
"I guess not…"
"Et, c'est dans quel pays?"
My eyes narrow in confusion, and my mouth is parted–I'm breathing discreetly through my mouth.
Quel pays? What country? What kind of trick question is this?
"Pardon?"
She repeats herself, cartoonishly enunciating "Quel PAYS?" Her gray teeth stand out against the spackle caked on her face; she looks like a 20's vaudeville clown.
"France."
"No, no, no…" Her colleague joins in behind, and they are now both braying at me, in tandem: "Pays, pays, pays…"  All that's missing here is an undead barbershop quartet to complete this ghastly spectacle.
What did I do to gain entry to this hellish dog and pony show?
"WHERE?"
"The south of France…?"
"Oh, voilà! You know, we only ask because every region's weather is different, every season is different, which you must keep in mind when shopping…" Her smarmy response disgusts me, and their logic has me stumped.  I don't belong here in this farce. I respond with logic that might speak to them:
"Well, this is a travelling baby. You know, the kind of baby that travels all over France with her parents, so any kind of clothing would be fine… At any rate, thanks very much for your help, have a great day!" I chirp and fly out of the store.
The air outside is heavy and oppressive, offering no relief from the burning that stings the back of my throat.  I feel foolish, destabilized, unsettled.  Despite their bizarrely condescending behavior, I still suspect the fault lies with me and my insufficient French.
It's time to retreat home.  I'll buy the gift another day.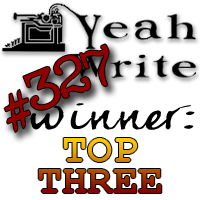 I'm not a spotlight reveler.  I'm the one reveling in anonymity and dancing in the negative space around the spotlight.  Like an escaped prison convict, I tend to go wide-eyed and freeze up in the blinding light of attention.
But when you get married, it's kinda the point to be the center of attention.
Dress shopping and decision-making are turning things a bit sideways, as I learned yesterday.
Wedding dress shopping, first stop.  The bridal shop saleswoman is a mousy woman with wire-rimmed glasses and short dark hair.  She listens expectantly as I describe what I'd like, hoping to end the choreographed dance around the Price Question as soon as urbanely possible.  Finally, I name my budget, and the woman curtly responds, "No, madam, that just isn't possible.  For what you want, you're looking at X."
X is several hundred euros more than I had imagined.
There are three people watching me fidget, and make a snap decision.  The potency of my French turns from espresso to dishwater.  I feel hot, and my throat starts to tighten.  I'm looking blankly into the seller's eyes, and noticing that despite her calm mask, her skin is flushing.  My skin flushes in tandem, and my tongue swells.  The silence is oppressive, and I suddenly feel like a foolish girl.  I step outside my skin and envision how I must look, slack-jawed and cloddish, with my simple thumbs curled through the belt loops in my careworn jeans, surrounded by pristine white gowns.  I feel so inadequate.
"Well, then, I suppose it'll have to be that much, but no more."
"It's you who decides, madam, not me!"
I can feel the eyes of my mother- and sister-in-law on my back, silently sharing this clumsy moment with me.  I want to evaporate.
My heart sinks as I try on several gorgeous wedding dresses.  I let my hair loose, and I admit to myself that I do look very nice.  My throat is still tight, and I manage to squeak out that, indeed, they flatter my figure.  I purse my lips, and as six eyes expectantly wait for a definitive "yes," and that signature bride-to-be's squeal of glee at finding The Dress, I feel myself crumbling inside.  I feel like a hollow doll, slathered in pretense and lace.
What's the tactful way to say that this doesn't feel right?  That I'm not cut out for this ostentatious charade?  How would Emily Post orchestrate my exit strategy?
"Well, this is a big decision that I'm not ready to make right now.  I think I'd like to sleep on it."
I take the woman's business card, slide it into my bag, and smile as I show myself the door.  Damn, that was rough.  But I'm happy that I listened to my gut instinct and did what was right, albeit uncomfortable:  I said no.
Even if I stumbled and scraped a knee back there, I think Emily would be happy with my (somewhat) diplomatic retreat.